Ever wondered how the overall health of a particular OSRS Market is doing? GT now tracks the daily overall index for different markets such as 'Food', 'Metal' and 'Raids' to name a few, and this feature will be provided free to the Old School public.
Indexes average prices of items against a base value, allowing you to view if the market is rising or falling over time. Well known examples of indexes are the Dow Jones Industrial Average (DJIA) and S&P 500.
We're initially releasing this feature in a beta form, and are open to suggestions for items that better represent (or don't) an index, as well as creating new indices.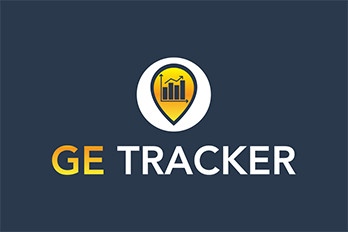 RuneScape Wiki provides a very good Market Watch for RS3. There hasn't been a market watch indicator for Old School Runescape, but we're aiming to fill that void.
In other news
Guest users are now displayed in the total users online at the bottom of the site
Discord messages (new items, RS updates) are now posted into both #announcements and #general
SMA/EMA trading indicators have been added to beta graphs
Polynomial trendline has been added to beta graphs
GE Tracker API is under construction and features an Item API for public consumption. Premium users can visit the API Keys page to request an API key
Mac H has been added as our newest Partner - check out his YouTube channel
Indexes are adjusted when new items are added to game
Split Graph is now a public feature
Discord logo is now visible to guests
---